THE distress of missing Madeleine McCann's parents was "multiplied a hundred times" after a police chief accused them of being involved in her disappearance, a court heard yesterday.
Daily Express Thursday October 3rd
Their grief was 100 times worse than this?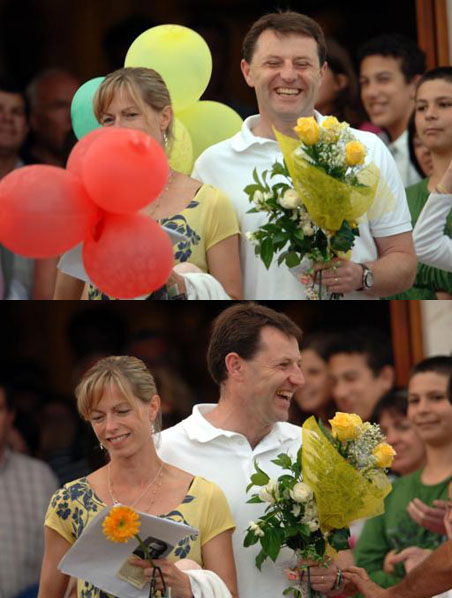 Above: Kate and Gerry McCann on Madeleine's fourth birthday in 2007, just days after she disappeared.